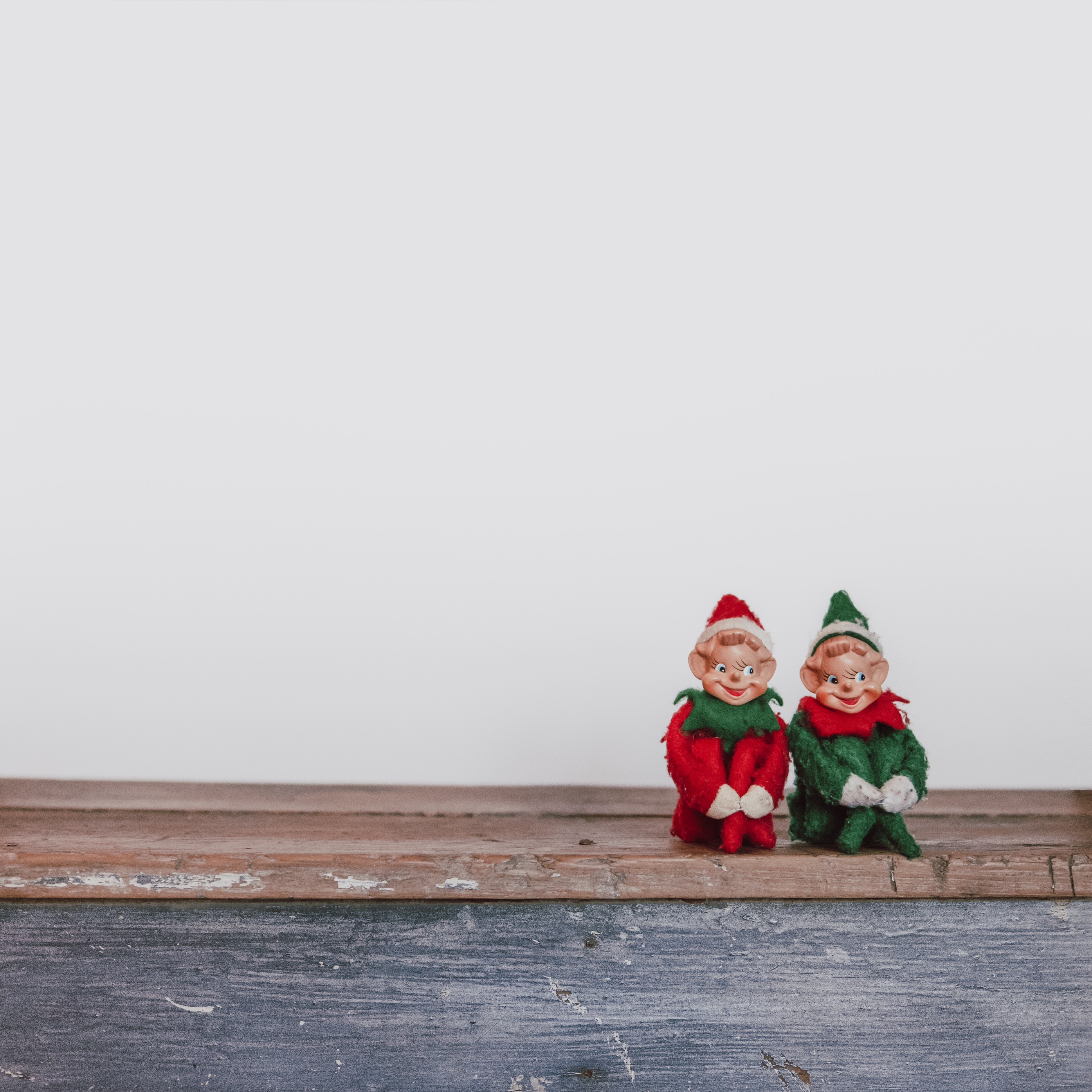 Give Yourself the Gift of Time with Your Own ELF HELPER!
Ah, Christmas. What does the festive season make you think of? Fun parties drinking mulled wine, exciting shopping trips, good times with loved ones … or stress overload!
For business owners, working parents and anyone juggling a lot of responsibilities, December can be the most demanding time of year.
With added business commitments such as organising lunches, sending cards to clients and completing year-end accounts, often combined with family events such as time off for the kids' school show to gift shopping, some people may be forgiven for thinking Santa has it easy – at least he has his army of elves.
So this year, why not give yourself the gift of your own Elf Helper from Distinctive Assistants. With a whole range of dedicated seasonal services on offer, let Distinctive Assistants share the load and help you enjoy a stress-free festive season.
Imagine – you could enjoy watching the kids in their school show without worrying about what you still have to do at work or even find Christmas shopping a pleasure, knowing there's someone to help you wrap all those gifts.
Who knows, with a little Elf Help and more time to breathe, you may find you enjoy the whole thing this year! Mulled wine anyone?
Seasonal Services from Distinctive Assistants can include:
Christmas card selection and purchase
Compile your name and address list
Produce address labels or handwritten envelopes for that personal touch
Fill the envelopes, fix stamps and mail cards
Gift purchasing for those special presents including a gift wrap service
Online gift research including sourcing the best products and prices
Order online shopping and organise deliveries
Picking up tickets and handling RSVPs to events.
Arrange a cleaner to ensure your house is ready for guests
Provide Christmas holiday cover for your business
Going away? We can help plan and book your journey.
Wrap gifts with specially selected paper and tags.
Clear all your personal & business admin to start 2020 afresh
Festive Ideas for Your Life and Business
Make your office look festive! Hang up some baubles, pop on some music and get into the spirit.
Order stock/necessities before everything shuts down for the holiday period. Imagine starting the New Year with stationary and stock all in place!
Ensure you have staff resources to cover the festive season so you get a break too. Outsource work to a Virtual PA if necessary.
Get cash flow in order – chase up late invoices and payments, make sure your own payments are up to date and shut up shop for Christmas knowing the business books are in order.
If you experience a quieter time over the holidays, this is a fantastic opportunity to revise your business plan, prepare a marketing plan or just get on top of paperwork so you can start 2020 with a spring in your step.
Don't miss out on vital opportunities or leads over the holidays – ensure you have suitable call answering in place.
Christmas cards are a really nice touch for clients and contacts, but first, make sure that you have a comprehensive database with all contacts entered. Distinctive Assistants can help you get prepared!
Distinctive Assistants can also source your cards online, arrange to print, and then handwrite, label and event stamp the cards. Job done!
Can't face the post office queues? Send your Elf Helper!
Help to choose Christmas decorations down to colour co-ordinations and sourcing best deals.
Why not create an album of your holiday pictures and special memories? Your Elf Helper will be delighted to assist with this.
Order prepared food or even caterers for your Christmas or New Year parties so you can just enjoy yourself.
Get glamorous for party season! Let your Virtual PA organise all your hair & beauty appointments.